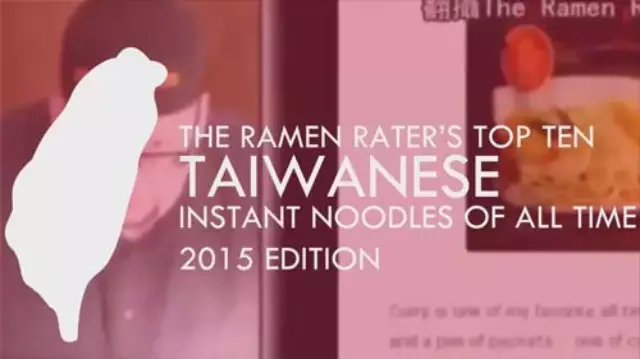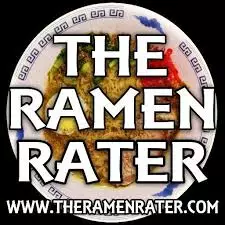 Hans Lienesch, or better known as The Ramen Rater, has once again made international news with his most recent published post of "The Top 10 Taiwanese Instant Noodle of All Time - 2015 Edition." A-Sha is proud to announce that we single-handedly took NOT ONLY first place, but also 4th, and 8th place in the rankings. Thats right..FIRST PLACE! Now is the time to order your Tomato Noodle before they're all out! Why not get the Vegetable Bundle so you can also try our Baby Grass Noodle, which was ranked 4th place in Noodle of All Time!
美國泡麵達人里納許(Hans Lienesch)在The Ramen Rater網頁再次針對台灣公布2015年台灣地區最佳麵食前10名,其中,奪冠的阿舍食堂也包下第4、第8名。妙的是,榜上除了第9名的統一滿漢大餐椒麻火鍋麵、第10名的維力炸醬麵,前8名都標榜非泡麵,可見泡麵達人也跟進台灣後食安時代的健康取向。台灣新聞媒體也爭先報道了這令人激動的新聞!
http://www.chinatimes.com/realtimenews/20150922003268-260405
讓我們看看他對阿舍食堂的乾麵評價吧!
#1: A-Sha Dry Noodle Veggie Noodle Tomato Noodle With Vine Ripened Tomato Sauce – Taiwan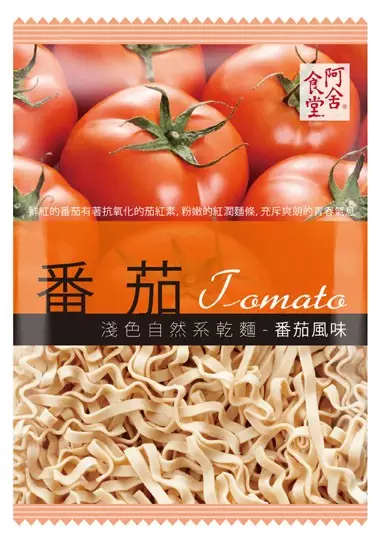 #1: 阿舍淺色系乾麵-番茄口味!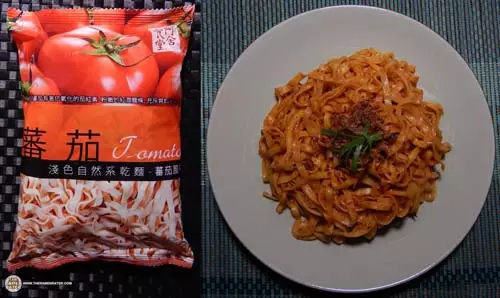 In the number one position we have the very first Taiwanese instant to make the annual top ten overall list. . But there's no denying – this is absolutely marvelous stuff. The noodles have a great gauge – broad, flat and soft with a light chew. The great part is the tomato flavor – when I opened the sachet of sauce the whole room smelled like fresh tomatoes. Not only that, there's more than enough sauce to flavor all of the noodles.
阿舍食堂的番茄麵不可否認是了不起的東西!麵條很棒!寬寬扁扁的,光滑又好嚼。最棒的事番茄醬料!當你打開它的時候可以聞到濃郁的番茄味道,並且醬料相當充足!
#4: A-Sha Dry Noodle Veggie Noodle Baby Grass Noodle With Toona Sauce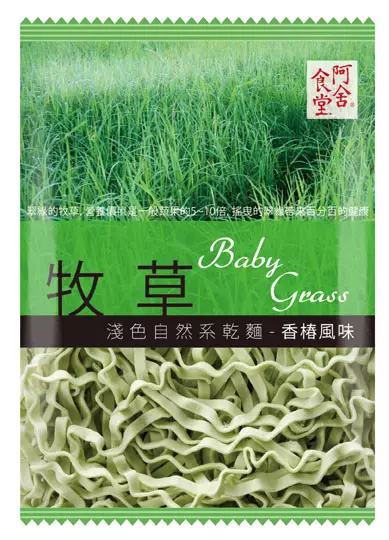 阿舍牧草口味的乾麵很特別!面體光滑有彈性。香椿口味的獨特醬料讓人印象深刻!
#4: 阿舍淺色系乾麵-牧草口味!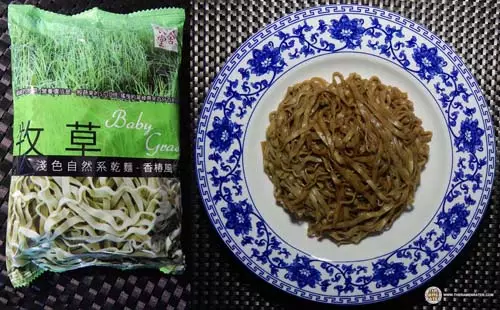 The noodles have a very good elasticity to them. They have a broad flat nature and a premium texture and chewiness. The flavor was a soy and something else – the Toona aspect I imagine. It had an earthiness which was subtle and light – just right. I very much liked this; it seemed like something that would pair well with the acidity of tomato and richness of some kind of beef with wine juxtaposition.
#8: A-Sha Dry Noodle QQ Thin Noodle – BBQ Sauce
#8-阿舍QQ麺線-沙茶口味!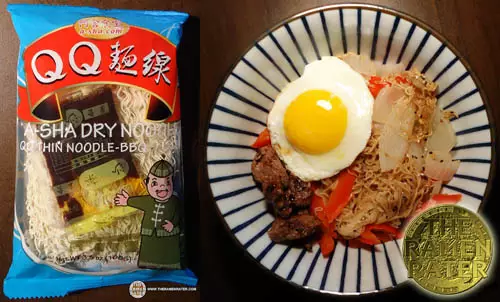 These noodles are great! Very light and thin and honesty they seem to be happy. It's a perfect balance of texture and delicateness. They definitely are wonderful to chew. The BBQ sauce? Well, this isn't what most would think of when you say BBQ sauce – it's not the 99 cents a bottle stuff at the local grocery store. Instead, it's a very enjoyable and tasty flavor with nice depth. Soy sauce, garlic, a slight spiciness and other flavors are represented in a wonderful flavor that doesn't have the usual American 'slather' BBQ sauce feel. This is excellent. #1 in 2013.
阿舍的QQ面很棒!它很輕細,看上去非常可愛!咀嚼起來就猶如它的名字一樣很Q!配上美味的沙茶醬料,口感非常好!雖然它的口味英文名字是BBQ,但這并不是一般美國市場上買到的烤肉醬,它同時有蒜香,醬香和肉香。它也是絕對優秀的2013年第一名麵食!
The ramenrater Website!
http://www.theramenrater.com/2015/09/21/top-ten-taiwanese-instant-noodles-2015/
A-Sha Dry Noodle!
阿舍食堂網上訂購,更多產品及優惠!
www.ashadrynoodle.com